Disney Infinity 2.0 Marvel Super Heroes is a game I'm never likely to play. That's because I don't support companies like Disney that not only produce a game that's initially expensive to buy, they also then add 'starter packs' you must buy as well in order to be able to play the game past its initial few hours.
Another one of these so-called Disney Infinity starter packs has just been announced in a video trailer – the Disney Infinity 2.0 Marvel Super Heroes starter pack – which will include three Marvel characters.
Black Widow, Iron Man and Thor will be the first Marvel super hero characters released in the first starter pack, which will also include two power discs, and an Avengers playset.
A dozen more Marvel Super Heroes starter packs are planned to be released in coming months with heroes such as Captain America, Spider Man and The Hulk to be included in the mix.
Like I said, not a fan of Disney or their price gouging, but the Disney Infinity 2.0 Marvel Super Heroes video trailers is kind of cute. You can watch it below.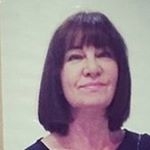 Latest posts by Michelle Topham
(see all)