Disney Infinity Toy Story playset will include Buzz and Jessie. Where's Woody?
Disney was at the D23 Expo this weekend, which is where they announced the release of a new Disney Infinity Toy Story playset to add to the other playsets already announced and soon to be released.
Buying the Toy Story playset will get you Buzz and Jessie. But where's Woody? According to Disney, Woody will be sold as a separate character and not in the original playset (of course, why put him in a playset with Buzz, Woody's natural partner, when Disney can charge you more money if you buy him separately?).
What does the Disney Infinity Toy Story playset come with?
Along with Buzz and Jessie, the Disney Infinity Toy Story playset will also come with a new story and a bunch of missions. In it, you'll have to relocate the Pizza Planet Aliens to a brand new world. To help do it you'll get a cool Space Ranger kit to be used in defending your colony, and it even includes jetpacks, laser blasters and hoverpacks.
While Disney has already announced the new Disney Infinity Toy Story playset, unfortunately, you won't actually be able to buy it until October. You will, however, be able to buy Disney Infinity when it releases on August 18th in North America and on the 20th if you're in Europe.
And, if you're desperate to get your hands on Disney Infinity as soon as you can, pre-order the game's 'Starter Pack' now. It will be shipped to you the day of release.
My rant on the cost of Disney Infinity
Of course, this being Disney, to play Disney Infinity the way they intend it to be played is going to make it one of the most expensive video games ever. Starter packs are $74.99, but to get all the characters, play sets, power disc packs etc., you can expect to plump down $400 to $500 more.
Now I'm not saying Disney Infinity doesn't look cool. It actually looks amazing. It's just a pity Disney has felt the need to gouge their customers yet again.
Then again, Disney wouldn't be Disney if they didn't, right?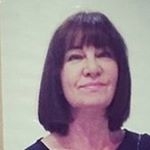 Latest posts by Michelle Topham
(see all)