Disney Planes is a pretty cool looking animated movie for children and adults alike coming out at the end of the summer. So it's probably not surprising that Disney has just announced an upcoming video game based on the movie called, of course, Disney Planes: The Video Game.
Disney Planes: The Movie will be a Nintendo exclusive, releasing only on the Wii and Wii U systems as well as the Nintendo 3DS and Nintendo DS handheld devices. It's also coming out three days before the movie does on August 6th in an obvious attempt to ramp up excitement about the movie. Let's face it, it will probably work as it does look kind of cool..
In the game, gamers will be able to take to the skies, go on global missions, take part in flying races and play as one of 10 characters including Ishani, Echo and Bravo. Voice actors for the game include ER's Anthony Edwards and actor Val Kilmer
You can find out more about the Disney Planes: The Video Game release on Nintendo at the Disney Planes website. Or, you could just pre-order the game at GameStop.
Let's just hope it has better controls than most flight sims, as I've yet to find one of those I can master.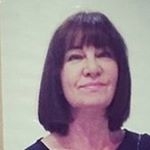 Latest posts by Michelle Topham
(see all)