I love Dita Von Teese. Shes not stereotypically pretty, she's definitely a little bit 'rough around the edges' when she speaks, but the illusion and artifice she has put together of a woman who is sexy, beautiful and elegant is absolutely stunning.
Dita is known as a burlesque dancer and a fashion icon, and is huge in Europe where fans idolize her every move and are desperate to be just like her. That's because, although you would think she would have a huge male fan base, considering how sexy she always looks, in reality most of her fans are women.
According to Dita, around 70 percent of her audience is female, with the rest made up of gay men, or men who are boyfriends of the women at the show.
It's not surprising then that many of her fans look to her for advice about how to be sexy and how to seduce.
So today I'm showcasing Dita Von Teese's short interview on the Art of Seduction today. In it, she talks about being unique (the girl he will never forget), how everything must look effortless and that a sense of humour is vital to be viewed as sexy and desirable.
Watch Dita Von Teese talk about the Art of Seduction below. Then…….follow her tips.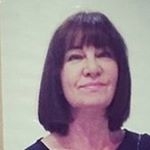 Latest posts by Michelle Topham
(see all)