One of my favorite YouTube gamers, Quill18, just got his hands on a Divinity: Dragon Commander – Single Player Campaign game and he's put up a video showing how the first chapter of a single-player campaign begins.
In the video, Quill explains the mechanics of the game as well as goes over most of the features. You'll get to see him upgrading units by doing 'unit research', building up decks of cards to improve his chances during battle, building buildings in his provinces, fighting his first battle in-game and a slew of other stuff.
Quill18 says the game reminds him a little bit of the Total War series, as it has a strategic map with an overview of the world, with battles playing out in real-time strategy mode. All I know is the graphics are beautiful and the game looks awesome, so I don't really care what game it "looks like".
While Divinity: Dragon Commander – Single Player campaign looks fabulous, and that's what's enthralling me as I'm a single-player mode gamer, you'll be happy to know there is also an extensive multi-player mode for those of you who like playing that way.
The real-time strategy game is due to be released on GOG on August 6th. If you pre-order on GOG as well, you'll get some very nice bonuses, including a couple of free GOG games (Divine Divinity and Master of Magic), an extra map, a golden dragon skin and the soundtrack to Divinity: Dragon Commander.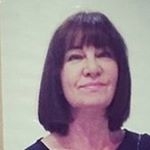 Latest posts by Michelle Topham
(see all)