One of the anime series on my Must Watch list is PINE JAM's upcoming Do It Yourself!!.
A series that follows teenager Serufu Yui and her group of five high school friends as they try their best to be successful members of the 'Do It Yourself' club at school.
Girls who may not be experts at the handicraft projects they choose to take on, but who love them anyway. Even if injuries are sometimes the result of passion and skill not always matching up.
Serufu is a prime example of this.
A cheerful but clumsy girl who, while enjoying the work she does in the Do It Yourself club, still spends half her life covered in band-aids due to mistakes she makes along the way.
Of course, this being anime, it's not just all about handicrafts where these girls are concerned, as they will also learn valuable lessons about life and friendship while practicing the things they love to do.
A new Do It Yourself!! promotional trailer was also released today showing just some of the problems Serufu and her friends Takumi, Shii, Kurei, Purin and Jobuko experience as members of the Do It Yourself club.
Problems that can be solved if they rely on their friends.
Do It Yourself!! is being directed by Kazuhiro Yoneda (Gleipnir), with scripts and series composition by Kazuyuki Fudeyasu (Black Clover), and character design by Yuusuke Matsuo (Encouragement of Climb).
With staff like that, this thing should be good!
Watch the just released Do It Yourself!! promotional trailer to get an idea of what we can expect. And do check out the art style — it looks very cool.
Me? I think it looks like fun!
The anime is due to premiere in 2022.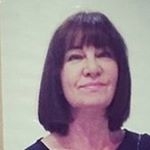 Latest posts by Michelle Topham
(see all)