The anime Maid Sama! was a pleasant surprise when I watched it a few months ago, as I didn't expect to like both the main characters so much.
But workaholic student council president Misaki and laid-back popular student Usui quickly found their way into my heart, with the result that I binge-watched all 26 episodes of Maid Sama! plus the OVA in just two days.
Most of that, of course, because I wanted to know do Misaki and Usui get together at the end of the anime series, and do they get married or not?
After all, I have watched a few anime in the past where I've fallen in love with a couple, only to see them break-up at the end and move away from each other.
If you are like me, wanting to know if Misaki and Usui get together in the Maid-Sama! anime before you watch the last episode, here is what you need to know too.
Do Misaki and Usui get together in Maid-Sama!, or do they break up?
While the last few episodes of the 26-episode Maid Sama! make it seem that the pair may actually end up together, the addition of Misaki's childhood friend Hinata definitely throws a spanner in the works.
Especially because he is doing everything he can to make Misaki fall in love with him.
By Episode 25 — "Hinata & Misaki & Usui" — however, Hinata realizes Misaki is in love with Usui when he covers her water-soaked shirt with his dress shirt so nobody can see through to her bra beneath, and then she walks off with him.
In the last episode, Episode 26 — "Too-Cruel Ayuzawa & Usui the Idiot!" — Misaki and Usui are at the school cultural festival and get pushed into competing in a 'couples competition', where they must hold hands throughout it.
When they finally have to let go of each others' hand after winning the couple's competition, Misaki realizes she wanted to keep holding Usui's hand.
At the end of the episode, the two are dressed as Romeo and Juliet as part of the couples' competition prize, and decide to go to an empty classroom to get a better view of the closing fireworks.
It is then Misaki tells Usui that she has feelings for him, even though she doesn't understand why because he annoys her so much.
But her heart beats fast when he's around, and she feels lonely when he leaves so, yes, she's 'enduring' for him.
The two kiss, and then Usui tells her he loves her. She responds by saying "I hate you, Usui", and then they walk off together hand in hand.
And that's where the anime series ends.
Watch all 26 episodes of Maid Sama! plus the OVA on Crunchyroll. And, if you want to own the series yourself, it's available on Blu ray via Sentai Filmworks.
Do Misaki and Usui get married?
While Misaki and Usui don't get married in the anime series, they do eventually get married in the manga.
That happens after they get engaged in Chapter 81.
Chapter 85 takes place 10 years later and, by that point, Misaki is a diplomat and Usui is a doctor and, yes, they are married to each other.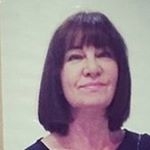 Latest posts by Michelle Topham
(see all)