If you're not a fan of hyper-realistic survival horror games, you might as well stop reading now. Especially if you don't like those that have you trapped in a house wandering around looking for an exit while you're stalked by paranormal entities along the way. (Personally, I find them scary as hell, but I love them!)
Advertising
That's because one of the latest VR games releasing soon is the upcoming Do Not Open survival horror game, which will be coming out on PlayStation VR sometime this year.
If you love these types of games though, you're likely to be thrilled as the just-released and extremely short Do Not Open teaser trailer makes this game look terrifying and with some pretty obvious jump scares.
Do Not Open follows Michael J. Goreng, a zoologist and epidemiologist who wakes up in a strange house and must go about trying to find his wife and daughter while also discovering what happened in the dark and foreboding mansion to make it a hive of activity for the paranormal.
The game is said to be part survival horror and part escape room with lots of puzzles to solve as you make your way through the house. You will have to solve the puzzles fast though, as Do Not Open features an entity that is watching you and may just step in if you're too slow.
According to the developer, the game will be highly replayable, as different rooms will generate every time you play and different endings will be triggered.
Advertising
Do Not Open is the first VR game from the Valencia-based Spanish indie game developer Quasar Interactive, a spinoff of Quasar Dynamics. The game is being developed in collaboration with Sony Interactive Entertainment Spain.
Do Not Open will be exclusive to PlayStation VR.
And remember, unlike playing a survival horror game where you can actually look away from the screen if it becomes too frightening, Do Not Open is a VR game so it will feel like you are in that house and walking around just as if you actually were.
In other words, you might want to check your heart health before you put on that headset.
Check out the new Do Not Open teaser trailer below to see what I mean.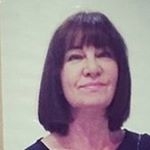 Latest posts by Michelle Topham
(see all)