The official trailer for the Doctor Who Christmas Special 2014 has just been released and it…….barely tells you anything at all.
In fact, all we get to see is the latest Doctor, Peter Capaldi, looking like he's about to get into a fight with one of those creatures from 'Alien', followed by him asking "It's Christmas at the North Pole. Who are you gonna call?" and then we see…………..Father Christmas. Well, sure. That's who you'd call if you had monsters to deal with and it's snowing. Right?
Father Christmas, in this instance, will be played by Nick Frost of Sean of the Dead fame, and I couldn't think of a more fitting person to play him. At least as far as his name goes.
But could somebody please tell the BBC, the character they're now promoting for the Doctor Who Christmas Special 2014 isn't 'Santa Clause'. It's Father Christmas. Or did the United Kingdom suddenly end up becoming the 51st state, and I somehow missed the announcement?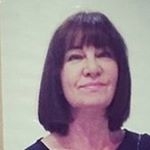 Latest posts by Michelle Topham
(see all)