Doctor Who Christmas Special 2017 reunites 1st and 12th Doctors, and introduces the 13th Doctor
The Doctor Who Christmas Special 2017 'Twice Upon A Time' will be the last time we see Peter Capaldi as The Doctor. At least for now.
It will also be one more time that we get to enjoy the first Doctor (played by David Bradley) since his last appearance in the Series 10 finale, as the special reunites the first and twelfth Doctors who are in a struggle to try to fix time.
The first trailer for the Doctor Who Christmas Special 2017 was released at Comic-Con yesterday, and shows the two Doctors with both their TARDISES (TARDISI?) on a World War I battlefield. Both apparently "trapped in a single moment" as time goes very very wrong.
The special is not only Peter Capaldi's swan song as The Doctor but the last for showrunner Steven Moffat and for Pearl Mackie as Bill Potts, the 12th Doctor's companion as well.
Don't forget, though, the 2017 Christmas Special is also going to be the first time we get to see the 13th Doctor in action — at least for a few minutes — so it's excitement all the way around.
Played by Jodie Whittaker, the 13th Doctor will be the first female Doctor in the show's more than 50 year history, so I think we can probably expect this Christmas Special to be the most-watched of all-time without a doubt.
Who her companion will be, however, is still a secret.
Related: Who are the Ood and what history do they have in Doctor Who?
No word yet, either, on when Series 11 of Doctor Who will start to air. Some time in late 2018 is the current rumor.
The Doctor Who Christmas Special 2017 will air on the BBC on Christmas Day. And what's interesting about this one is most of the special will be run by outgoing boss Steven Moffat, with the last few scenes being run by incoming new boss Chris Chibnall. And he is already promising big changes in the upcoming new series.
Watch the trailer for it below.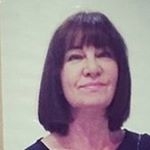 Latest posts by Michelle Topham
(see all)