'Hell Bent' is the season finale of series 9 of Doctor Who. It also has a new trailer out, released after that amazing solo performance by Peter Capaldi in last night's 'Heaven Sent'.
The last episode of series 9 of Doctor Who is also the final episode of the three-part story that started with 'The Raven' and Clara's death. It will also be the last time we see Jenna Coleman as Clara although, as yet, we have no idea how.
And this one should live up to everything the previous two episodes have led us to believe they would. A cataclysmic and shocking ending featuring the return of Gallifrey and the Time Lords, Ohila and the Sisterhood of Karn and, of course, the amazing Maisie Williams as Ashildr/Me.
In the trailer for 'Hell Bent' we get to see The Doctor facing the Time Lords yet again. But this time, because of everything that has happened to him in the previous two episodes, he's a completely different Doctor. Far less forgiving and, possibly, much less moral. A Doctor out of control? Guess we'll have to watch and see.
'Hell Bent' was written by Steven Moffat, and promises to be one of the most surprising Doctor Who series endings we have seen so far.
Watch the trailer for 'Hell Bent' in the video below and, of course, watch the episode on Saturday December 5th.
And don't forget, you can buy the entire Doctor Who series 9 on DVD.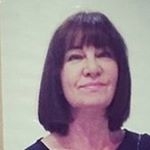 Latest posts by Michelle Topham
(see all)