The time has finally arrived. The new companion for Peter Capaldi's Doctor Who was announced on BBC One today during half-time of the FA Cup semi-final. Her name is Bill, and she will be played by 28-year-old Londoner Pearl Mackie.
And, from the short character introduction video the BBC released soon after, Bill is looking like she will be a lot of fun. She is quirky, inquisitive, and talks a lot and, from the video at least, seems to not know the meaning of the word fear.
Fans are already mentioning Bill looks like a lovely mix of the Doctor's last companion, Clara, and the most loved of the recent companion's, Rose.
As for Pearl Mackie, you may have already seen her in the daytime soap Doctors, or in the movie Svengali.
Bill will be the Doctor's 41st companion overall, although only the ninth companion since Doctor Who was revived in 2005.
To me, she sounds as though she could just be a delight to watch, as Mackie herself calls her ""cool, strong, sharp, a little bit vulnerable with a bit of geekiness thrown in".
Sadly, we have quite a while to wait until Doctor Who season 10 kicks off, as the cast doesn't start filming until next month.
The first we will see of Pearl Mackie then is probably early in 2017, when season 10 begins to air. Unless, of course, she makes an appearance in the Christmas special starring current Doctor Who, Peter Capaldi, that will precede it. Fingers crossed.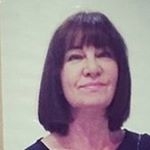 Latest posts by Michelle Topham
(see all)