Doctor Who Peter Capaldi made a surprise visit to the Conan show late last week. And he arrived in the style we have all become accustomed to in the many years the show has been on the air. In the Tardis, of course.
Capaldi arrived just as Conan was introducing one of the four shows he did at Comic-Con 2015. And he arrived by way of the Tardis being pulled onto the stage with a rope and surrounded by a cloud of dry ice.
Of course, being the Comic-Con geeks they are (and I'm a geek myself, so I say that with love) the audience shrieked and screamed, then gave Capaldi a standing ovation as he stepped out of the Tardis.
Conan commented on his entrance as soon as Capaldi sat down, when he said "Thank you for entering with such a terrible special effect."
Capaldi, as droll as always, replied it was no problem as he now "travels with his own dry ice".
Peter Capaldi's appearance on Conan was part of his first Comic-Con, and you could tell from his reaction to the screaming audience he was having a blast.
In fact, he told Conan his security team had told him not to walk the streets at Comic-Con as they expected him to be mobbed by fans. Needless to say, Capaldi did walk the streets and, yes, he did get mobbed (and probably loved every minute of it too).
Watch Peter Capaldi arriving on Conan in the Tardis in the video below.
And don't miss the brand new teaser for the upcoming Doctor Who Series 9, as it shows new monsters, a surprise guest, cool special effects and a lot more.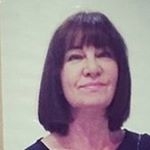 Latest posts by Michelle Topham
(see all)