I grew up in the UK, so am a serious fan of the classic British sci-fi series, Doctor Who, put out by the BBC. But I must admit my favorite series are definitely the later ones that have been being released since 2005.
The latest Doctor Who, Series 7, though looks like it might be the most amazing one yet, at least if the video trailer released this week is anything to go by.
Starring Matt Smith as the famous Doctor Who, the Series 7 video trailer opens with the Dr. and his latest sidekick, Amy, standing in the middle of a huge circular arena surrounded by Daleks. Now how much cooler could it possibly be?
Well, add cinematography that looks like a Hollywood blockbuster movie, dinosaurs, lots of running, screaming and, ooh yeah, did I mention the return of River Song (Alex Kingston)?, and it looks like the Beeb is onto a winner again.
Series 7 will also be the last Doctor Who for its stars, Matt Smith and Karen Gillan, at least according to the pair at this moment in time. Let's hope not.
They are two of my favorites.
Meanwhile, watch the Doctor Who Series 7 video trailer. There will be five episodes in the series, with the first episode going out on BBC One sometime in early autumn.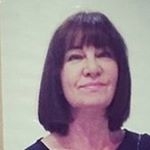 Latest posts by Michelle Topham
(see all)