The BBC has just released the first teaser trailer for Doctor Who series nine, and after watching that I'm so desperate to see the first episode I'm needing a Tardis of my own.
Series 9, of course, sees the return of the fabulous Peter Capaldi as the Doctor (one of my favorite incarnations) and Jenna Coleman as Clara, as well as guest appearances by the amazing Game of Thrones' Maisie Williams and Our Friends in the North's David Schofield.
Oh and yes, remember Missy, the Time Lady who died in the series 8 finale? Well, apparently, she's back too. Hallelujah.
As for the Doctor Who series nine teaser? It features the usual stunning special effects, new monsters, the Doctor proclaiming he "saves people" and, as the teaser ends, a surprising new guest star (yeah, it's Maisie Williams, but still…).
Doctor Who series nine begins airing on September 19th on BBC One.
Meanwhile, watch the teaser trailer below. Cue the Pointer Sisters ("I'm So Exited", for those of you too young to remember).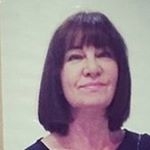 Latest posts by Michelle Topham
(see all)