Fans of the classic British sci-fi series Doctor Who, aka Whovians, are probably more than just a bit excited about now, as the official Doctor Who YouTube channel has just announced the upcoming release of a Doctor Who VR game.
Not just any game, though.
One featuring Jodie Whittaker's Thirteenth Doctor (and Whittaker's voice acting!) and, for enemies, both The Daleks and the incredibly iconic The Weeping Angels in VR.
In fact, I'm not sure whether to say "Holy hell. That is going to be amazing!" Or "The Weeping Angels in VR?" Hell no!"
Called Doctor Who: The Edge of Time, the game is being developed by London-based VR developer Maze Theory and will be published by PlayStack. It will also include new monsters, and new worlds to explore.
According to the official release information, gameplay will have players armed with the Sonic Screwdriver (Yay!) and piloting the TARDIS, while trying to 'defeat a powerful force that threatens to destroy the fabric of reality'.
Doctor Who: The Edge of Time is a cinematic, three-hour long game that will be released in September, 2019 on PlayStation VR, Oculus Rift, Oculus Quest, HTC Vive and Vive Cosmos.
Check out the official announcement here, and then watch the annoyingly short Doctor Who: The Edge of Time teaser trailer below.
Just remember, "Don't blink!".
Related reading: What are the scariest ever Doctor Who moments? These seven are terrifying!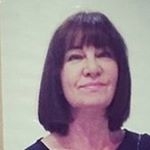 Latest posts by Michelle Topham
(see all)