A trailer for next week's Doctor Who episode 'The Witch's Familiar' has been released, and it's going to be an exciting one. After all, if you watched the first episode of series 9 on Saturday night, you will already know it was part one of a two-parter, and it finished with several questions left unanswered.
Did Clara kiss Jane Austen? Which of Missy's three truths was actually a lie? Is Davros who we think he is, or someone completely different, and will the Doctor be willing to kill him? And were both Missy and Clara killed by the Daleks. (Well, I highly doubt that).
In the trailer for the second part of the two-parter, 'The Witch's Familiar', we get to see the Doctor (the fabulous Peter Capaldi) as a prisoner of the Daleks and the person he hates the most.
Watch it below, and then count down the days until Saturday. This episode is going to be a nail-biter.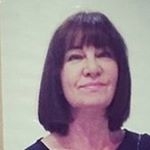 Latest posts by Michelle Topham
(see all)