Good news for Doctor Who fans as Steven Moffat, writer and producer of the long-running sci-fi series, tells Variety in a new interview Doctor Who is definitely going to last at least five more years.
Moffat went on to add, "I've seen the business plan. It's not going anywhere. And I think we can go past that. It's television's own legend. It will just keep going."
Which, of course, as all Doctor Who fans will tell you, is absolutely true.
When asked why the reboot of the show has been such an enormous success, Moffat also had an interesting answer.
"Doctor Who is the all-time perfectly evolved television show. It's a television predator designed to survive any environment because you can replace absolutely everybody. Most shows you can't do that with. For example, once Benedict Cumberbatch gives up "Sherlock," what are we going to do?
We are going to stop, that's what we are going to do. Most shows have a built-in mortality. But here is a show that sheds us all like scales; a show that can make you feel everything except indispensable. It will carry on forever, because you can replace every part of it."
Doctor Who has had some pretty scary moments through the years
As for the current Doctor, however, Peter Capaldi has already signed up for the tenth series. Although he will be getting a new companion before then, as Jenna Coleman is leaving the show during series nine.
The current Doctor Who revival is now in the middle of series nine, with five more episodes still to go before the series finale. Then, of course, we'll get the usual Christmas special on Christmas Day.
The latest episode of Doctor Who, 'The Zygon Invasion', aired on Saturday. Watch the preview video for that episode below. Cool, eh?
And, of course, don't forget you can buy the first half of Doctor Who Series 9 on DVD starting tomorrow, with the second half available as soon as the series has finished airing in the UK.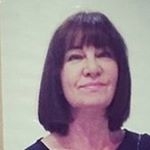 Latest posts by Michelle Topham
(see all)