It's no secret to any Doctor Who fan that the Doctor's companions, Amy Pond and Rory Williams (played by Karen Gillan and Arthur Darvill) will not be continuing on with The Doctor after season seven. So, to commemorate the last episode these two characters (and actors) will appear in, the BBC has released a short documentary about their last days on the set.
Called "The Last Days of the Ponds: Doctor Who: 'The Angels Take Manhattan' – we get to hear how the cast feels about the departure of the pair.
Actress Karen Gillan, of course, is as silly, funny and sentimental as usual, when she talks about filming Amy's final scene. Rory Williams, on the other hand, talks about how he'll miss everyone on Doctor Who – cast, crew and all — and how much he's enjoyed the privilege of being in the show.
And The Doctor, currently played by Matt Smith, is as stoic as you would expect. As he says, he's "not prone to tears", but is sad he'll no longer be working with two of his closest friends.
If you're a Doctor Who fan, particularly of the cast from seasons 5, 6 and 7. you must watch The Last Days of the Ponds. And then, of course, the final episode — over and over and over again. And yes, it's very sad.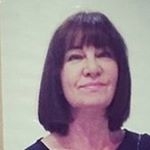 Latest posts by Michelle Topham
(see all)