Yesterday, the British boy band One Direction announced one member, Zayn Malik, was leaving the band. After five years together, four massively successful albums, and more than 300 live concerts, Zayn Malik decided he had had enough.
As Malik himself said, "I am leaving because I want to be a normal 22-year-old who is able to relax and have some private time out of the spotlight."
Not a surprising outcome after Zayn left the current One Direction tour. and was "signed off with stress" last week, after a photograph surfaced of him with his arms around a girl while on tour in Bangkok, Thailand. A girl who wasn't his fiancee, Little Mix singer Perrie Edwards.
At the time, Malik was outraged at the invasion of privacy, tweeting this:
I'm 22 years old… I love a girl named Perrie Edwards. And there's a lot of jealous fucks in this world I'm sorry for what it looks like x

— zaynmalik1D (@zaynmalik) March 18, 2015
He then took time away from the band, I'm guessing, to sort out his thoughts and what he wanted to do with his life. Thoughts that became his decision to leave One Direction yesterday.
And so now, why does Zayn Malik leaving One Direction feel like the end of the band to me? That's because, when a member of a band this famous, and an important member I might add, leaves a band this abruptly and this suddenly, like Zayn Malik just did with One Direction, it doesn't usually bode well for the future of the band.
According to the BBC, One Direction, of course, is currently saying they'll continue as a four-piece band, and will be recording their fifth album later in 2015.
Simon Cowell, owner of Syco Records, the record label One Direction is signed to, also said last night "Fans can rest assured that Niall, Liam, Harry and Louis are hugely excited about the future of the band."
Then again, he would say that. One Direction are an enormous cash cow for Cowell. Probably the biggest cash cow he's ever had, so Cowell wants to banish thoughts of One Direction breaking up from every fan's mind and, of course, from the mind's of the One Direction lads themselves.
My prophecy, however? One Direction will probably limp along for another year or so, with band members Niall, Liam, Harry and Louis not too happy with where they've ended up now that Zayn has left, and fans upset that one popular member is now no longer with them.
Then they'll split, just like boy bands always seem to do, and go off to seek other opportunities. Or have a well deserved rest.
And, honestly, when that happens, I can't say I blame them. They are the richest boy band in the history of the music business; known all over the world — and, financially, pretty much set for life. Plus, they have some pretty massive laurels to rest on, if they want to, when the One Direction break up does inevitably happen.
Meanwhile, I'll leave you with the band singing 'Best Song Ever'. Enjoy it as, frankly, I doubt they'll be around much longer to produce that many more.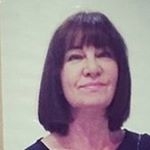 Latest posts by Michelle Topham
(see all)