Japanese anime is often much more risqué than would likely occur in the west in similar work. That's one of the reasons so many people love it, as the anime often manages to be risqué while still being hilariously funny and, in some respects, still innocent underneath.
Take the Dogeza de Tanondemita trailer just released today.
That trailer is promoting the new Japanese sex comedy anime short based on the Dogeza de Tanondemita (I Tried Asking While Kowtowing) adult manga series by Kazuki Funatsu.
A manga known for its sexual comedy, yet with characters that can sometimes be quite naive, and an anime that is, surprisingly, now being produced for a mainstream audience.
The trailer itself manages to show the naivete of some of the characters in just a few seconds, with girls like Minori Gakesaka and Sanami Murakami blushing and looking shocked.
On the other hand, there is also Kanan Misenai, a young woman who seems to be embracing exhibitionism in all its glory.
Dogeza de Tanondemita follows Suwaru Doge a man who has an underwear fetish. So he bows in front of young women he is attracted to and asks if he can see their underwear.
Yep, it's that kind of anime series.
The Dogeza de Tanondemita trailer also came with a key visual showing even more cute blushing girls. and a new staff member list. It also features the anime's theme song 'Dogeza! Do get that', performing by several of the female characters.
Staff includes:
Color Key Artist — Akira Nagasaka
Art — Ami Takasusuki
Sound Director — Masakatsu Oomuro
Composite Director/Editor — Koki Hirose
The Hidden Dungeon Only I Can Enter trailer is cute and the girls are adorable — watch
Dogeza de Tanondemita is being directed by Shinpei Nagai (I Can't Understand What My Husband is Saying) and character design is by HARIBOTE.
Watch the just released Dogeza de Tanondemita trailer featuring all those cute blushing girls below. The anime will be released October 14 on a number of streaming services.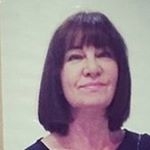 Latest posts by Michelle Topham
(see all)