The Dolan Twins caught my eye this morning when the hashtag #DolanTwinsNewVideo showed up on my Twitter feed in Vienna. A hashtag I haven't noticed in the feed before so, of course, I had to check on what that video was.
It turns out the new Dolan twins video is a compilation of things the twins have done in the last week — starting in New Jersey clowning around at the pool, and ending up in Los Angeles at the Teen Choice Awards where the brothers won two Teen Choice Awards — Choice YouTuber and Choice Male Web Star. Awards the two 16-year-olds were incredibly surprised to win.
Advertising
And yes, pretty much every video the Dolan twins uploads to YouTube is nothing more than teenage boys messing around, and this isn't much of an exception, but over 2 million people (probably mostly teenage girls) follow them and they have more than 142 million views so far. Yep. The Dolan twins are a YouTube sensation.
As for who are the Dolan twins? They are two boys who actually started out on social media posting short videos to Vine. In July, 2014, they also began uploading videos to YouTube.
The twins moved to L.A. last year, as career opportunities were just becoming too many to ignore, and are currently living in an apartment by themselves. And not doing too badly for two 16-year-olds who were used to mom doing everything for them either.
Their videos, however, still tend to be of just two cool very handsome brothers hanging out, playing tricks on each other and generally having fun. But they're nice to watch as they do tend to keep things pretty 'clean' overall. No wonder the Dolan twins are so popular.
Watch the latest #DolanTwinsNewVideo below (well, might as well use that hashtag now I have it), enjoy how happy they are at winning at the Teen Choice Awards, because they really really are, and look for more new videos on social media every week with either that hashtag or #DolanTwinsTuesday.
Advertising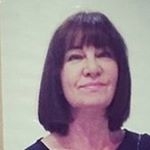 Latest posts by Michelle Topham
(see all)