I'd actually noticed Don Cheadle's new Indiegogo Miles Ahead campaign when it first kicked off on June 3rd. But I gave it another look just now when I saw actor Mark Ruffalo giving the film his support via a tweet on Twitter. Thanks Mark for the reminder!
Why is Don Cheadle making this film about Miles Davis? And why has he started an Indiegogo campaign to do it?
Cheadle has apparently been a huge Miles Davis fan since he was just a little kid, and has always been surprised there's never been a movie made about one of jazz' most famous musicians.
That's why he was thrilled to be approached by Miles Davis' family and asked to make the first film ever about the late jazz musician's life. He's now trying to raise $325,000 to put towards the filming and production costs of the film. His Indiegogo Miles Ahead campaign is the result – a social campaign for what Davis himself called his 'social music'. (Find out more about that in the Vimeo video below).
Donors to the Miles Ahead Indiegogo project
For donors to the Miles Ahead project, there are the usual types of perks starting at the $5 level with exclusive video updates, right up to the $20,000 level, which includes a day on the set of Miles Ahead, and a day watching the post-production of the film.
If you have the money for the higher levels, though, you'd better sign up now as they're going fast.
Personally, I think Cheadle has a very good chance of raising the money. In fact, he'll probably surpass his $325,000 goal quite easily. That's because the campaign has only been up for six days and he's already at 40 percent of the goal, with more money being donated hourly. Much of it in the higher donor categories.
What's great about the Don Cheadle Miles Ahead campaign on Indiegogo as well is Cheadle has chosen the 'flexible funding' route, so all funds donated will go to the making of the film, whether he reaches his ultimate goal or not. That means, when you donate, you're absolutely guaranteed the money you give will help Miles Ahead become a reality.
For more about the Miles Ahead Indiegogo project, watch Don Cheadle talk about it in the video below and then, of course, donate.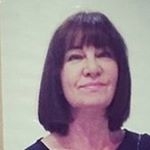 Latest posts by Michelle Topham
(see all)