Donald Trump Told Daniel Radcliffe "Tell Them You Met Mr. Trump" — No, Not Remotely Self-Involved
The best talk show in the world, The Graham Norton Show returns to British television tonight, and he has a stellar line-up. Justin Timberlake and Anna Kendrick talking about their new movie 'Trolls', musical guest Robbie Williams, and Daniel Radcliffe on his new film 'Swiss Army Man'.
But, it looks like it may not be Radcliffe's 'Swiss Army Man' that is the most talked about part of his guest appearance on Graham Norton. At least if this short clip is anything to go by.
Because it's Daniel Radcliffe talking about how he met Donald Trump when he was just 12-years-old, and about to go on The Today Show in the US to promote the first Harry Potter movie.
As Radcliffe explained, it wasn't like he really wanted to meet Donald Trump, "I wasn't like I love real estate, I have to go meet him".
He then went on to explain exactly what Donald Trump said to him when he commented "I'm quite nervous. I've never been on TV before, so I don't know what I'm going to talk about".
And what did Trump tell Daniel Radcliffe to talk about?
Radcliffe explained, "Brilliantly, he just said,You just tell them you met Mr. Trump".
Radcliffe went on to comment, "That is the Everest of self-confidence".
Or self-involvement.
Watch Daniel Radcliffe on The Graham Norton Show talking about Donald Trump in the video below.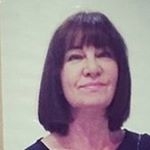 Latest posts by Michelle Topham
(see all)