Donald Trump's 'Slow and Tells' Are Hilarious — Thanks, Jimmy Kimmel (Video)
You can tell most late night talk show hosts in the US can't stand Donald Trump. They spend so much time slamming him and making fun of the Republican presumptive nominee, it's pretty obvious.
But no-one has done a better job of making Donald Trump look like a loser than Jimmy Kimmel, who has added Trump to the 'Slow and Tell' segment of his show several times now.
In it, Kimmel chooses a few seconds of a Donald Trump speech and then slows it down to a fraction of its normal speed. So slow is it most of the time, Donald Trump usually sounds drunk. Stupid and drunk.
Like that drunk uncle you have no interest being around.
Yesterday's Donald Trump 'Slow and Tell' segment was called "Donald Trump and a Horse" and, yep, as you might guess, it's the Republican presumptive presidential nominee talking about…a horse.
Watch it below. And laugh.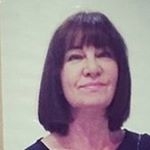 Latest posts by Michelle Topham
(see all)