The 28th book in Donna Leon's Commissario Guido Brunetti series of crime novels will release on 7th March. The novel is called 'Unto Us A Son Is Given' and will, once again, reunite us with some of crime fictions' most memorable characters.
The blurb for Donna Leon's 'Unto Us A Son Is Given' says this about the upcoming book:
"Your situation is always ambiguous, isn't it, Guido?", his father-in-law, Count Orazio Falier, observes of Donna Leon's soulful detective, Guido Brunetti, at the beginning of her superb 28th Brunetti novel, Unto Us A Son Is Given. "The world we live in makes that necessary," Brunetti presciently replies. Count Falier was urging his Venetian son-in-law to investigate, and preferably intervene in, the seemingly innocent plan of the Count's best friend, the elderly Gonzalo Rodriguez de Tejada, to adopt a much younger man as his son.

Under Italian inheritance laws this man would then be heir to Gonzalo's entire fortune, a prospect Gonzalo's friends find appalling. For his part, Brunetti wonders why the old man, a close family friend, can't be allowed his pleasure in peace.

And yet, what seems innocent on the Venetian surface can cause tsunamis beneath. Gonzalo unexpectedly, and literally, drops dead on the street, and one of his friends just arrived in Venice for the memorial service, is strangled in her hotel room – having earlier sent Gonzalo an email saying "We are the only ones who know you cannot do this," referring to the adoption. Now with an urgent case to solve, Brunetti reluctantly untangles the long-hidden mystery in Gonzalo's life that ultimately led to murder – a resolution that brings him way more pain than satisfaction."
Donna Leon's 'Unto Us A Son Is Given' has also been named a Most Anticipated Book of 2019 by Crime Reads.
While Donna Leon has been incredibly successful around Europe with her Guido Brunetti series of books, what I always think is interesting is that they are based in Venice, and have been translated into a plethora of languages but not into Italian. This at Leon's insistence.
Leon, who lived in Venice for more than 30 years, says it is because she does not want the Italians she knows to know she is famous.
Italian reviewer Ranieri Polese, however, insists its because her books use Italian stereotypes, and she does not want Italians to know that.
As for why Leon is not particularly well known in her native America? She has always blamed her American publisher who, she says, did a terrible job promoting her first three books.
Not that this seems to have financially affected Leon particularly negatively. Especially as she owns homes in Venice, and two in Switzerland where she now lives most of the year.
Donna Leon's 'Unto Us A Son Is Given' is publishing on March 7th, 2019. It will be available in hardcover, paperback and on Kindle.
Related Reading: Angela Marson's 'Dead Memories' released on February 22nd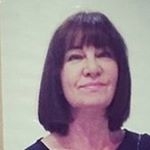 Latest posts by Michelle Topham
(see all)