Actor Chris Pratt was on Conan this week where he talked about his latest movie Passengers, and about fans asking him to take selfies with them.
Because, apparently, Chris Pratt sometimes finds it a bit uncomfortable that fans always have cell phones with them and are constantly asking for selfies with him. Something he mentioned to Passengers co-star Laurence Fishburne recently.
"I told him, when I go out it's difficult, because I don't want to let anybody down", but it was obvious the way Pratt told it, he didn't always want to do them.
No problem for Laurence Fishburne, who immediately had the answer for Pratt.
"If you're waiting for somebody to give you permission, I'm giving you permission. And all you have to say is, "Not today, baby".
Of course, that line coming from Laurence Fishburne is one thing. Coming from Chris Pratt?
Well, as he explained to Fishburne,
"I don't think I can say that now. Like you, being really cool and smooth. I would look like an idiot".
So can Chris Pratt use that line and be as smooth as Fishburne? Watch the video to find out.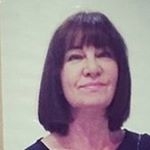 Latest posts by Michelle Topham
(see all)