I am just one of the probably millions of PC gamers who stopped buying many new games a couple of years ago.
About the time so many game developers were creating games that would either take up most of my computer's hard drive just to install them, or in some cases would require me buying a new external hard drive or SSD just to download them.
So, of course, when I heard today the upcoming Medal of Honor: Above and Beyond is going to require over 340GB space on my computer just to play it, or for me to run out and spend another 75-plus euros to buy an SSD I can put it on, that game sadly went on my list of "Nope. Sorry".
Especially when it will also still require 170 GB of space in your computer's memory once the installation is complete.
I mean, come on.
Because, sure, Medal of Honor: Above and Beyond is a VR-exclusive game and it would be nice to play it but, when the developer cannot create a fun and playable game without ridiculous storage requirements, for a VR game I might add,  I am one of those gamers that will always be…out.
Specs for Medal of Honor: Above and Beyond
As for the other specs required to be able to play Medal of Honor: Above and Beyond, they are also on the higher side of things for just the game's minimum requirements.
And remember, minimum requirements rarely, if ever, run a game smoothly enough you actually enjoy playing it.
MINIMUM REQUIREMENTS:
Intel i7 9700K (or comparable AMD)
16 GB DDR4 RAM
Nvidia GTX 2080 or higher
340+ GB of space to unpack/install; 170 GB once installed; SSD or NVMe recommended
So, while you may have more than 340GB-plus available just to unpack and install a game, or an SSD you can shove it on, I don't.
I also have better things to spend my money on than buy an SSD I don't really need. Particularly when the game will likely have a price tag of between $50-$60 as well, and I'll need to buy a virtual reality headset like an HTC Vive, Oculus Rift, or Valve Index on top of that. (continue reading below…)
Medal of Honor: Above and Beyond multiplayer trailer looks amazing — this should sell well
Medal of Honor: Above and Beyond is not likely to sell well
In fact, when you look at the comments around the Internet today after the massive 340GB storage space was announced for Medal of Honor: Above and Beyond, it appears likely Respawn Entertainment and EA have badly miscalculated here.
After all, not only do most gamers not have the ability to download this massive game, but quite a few are saying how do you get a game to be that big when, while the gameplay looks amazing, the promo trailers released for it show a game with low quality graphics? (watch trailer below and you'll see).
Of course, time will tell how many units Medal of Honor: Above and Beyond eventually sells but, if I had a gambling inclination, I would bet on "Few".
Medal of Honor: Above and Beyond will be available for purchase via Steam on December 11th. Yep, good luck with that!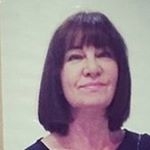 Latest posts by Michelle Topham
(see all)