Don't miss Adi Shankar's 'Castlevania' debuting on Netflix July 7th
Indian producer Adi Shankar's new animation series 'Castlevania' debuts on Netflix this Friday, July 7th. And, whether you are a fan of the original Konami horror-fantasy games or not, this one still looks like a must watch.
Because the series is written by prolific British comic book author Warren Ellis (Global Frequency, Red), and has a stellar cast including Scottish actor Graham McTavish (Dwalin in The Hobbit trilogy) as Dracula, Richard Armitage (Thorin Oakenshield in The Hobbit), as Trevor Belmont, James Callis (Dr. Gaius Baltar in Battlestar Galactica) as Alucard and Emily Swallow (The Darkness in Supernatural) as Lisa Tepes.
Advertising
The 'Castlevania' animation has been created by Frederator Studios (Ape Escape and Adventure Time).
Netflix obviously also expects 'Castlevania' to do well as they have already announced season 2 is in the works for release in 2018.
Then again, when the series was announced back at the beginning of the year, Adi Shankar himself posted on his Facebook page saying "I personally guarantee that it will end the streak and be the western world's first good video game adaptation".
Well, won't that be nice if it is.
Of course, Shankar being the way he is, isn't stopping at just 'Castlevania' either. He has just announced he is also working on an 'Assassin's Creed' project for Ubisoft and, yes, it's animated too. Yay!
Advertising
Now watch the 'Castlevania' trailer below (the animation style looks beautiful, right?), then head to Netflix and make sure you have the series added to your list so you can watch it as soon as it hits the streaming service on Friday.
I know it's going to be the first thing I go looking for when I wake up on Friday morning.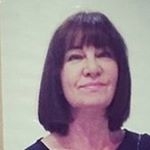 Latest posts by Michelle Topham
(see all)