BBC One has some incredibly good original series and 'Luther', of course, has been one of the most popular in the last couple of years.
This summer, it's 'Luther' series 3 that's kicking off, which is why the BBC has just released the Luther: Series 3 launch trailer today.
In the new series, Luther is investigating two major crimes but one of his main concerns may not be crimes and the criminals that perpetrate them. Instead, it may just be an ex-policeman who hates Luther's guts and is determined to destroy him no matter what it takes.
Idris Elba stars as DCI John Luther and he does a pretty amazing job at it. So good, in fact, he won a Golden Globe award for the part last year You can find out more about Luther: Series 3 at the Beeb And yes, they'll eventually have episodes up on the iPlayer, so you can watch any there that you happen to miss.
You can expect four new episodes of 'Luther' in Series 3. Aren't you excited? I know I am. Meanwhile, watch the 'Luther' Series 3 launch trailer below.
]]>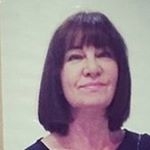 Latest posts by Michelle Topham
(see all)