Don't Starve on Nintendo Switch likely to be as addictive as its PC relative
If you are one of the millions of people that have played the open world survival game Don't Starve, you know how addictive it can be. If you have been dying to see Don't Starve on the Nintendo Switch, you do not have to wait much longer. Six days to be precise.
That's because Don't Starve: Nintendo Switch Edition is going to be released on April 12th developer Klei Entertainment has just announced.
Advertising
But it isn't just the base Don't Starve game you will be getting. Instead it comes with both Don't Starve expansion packs, Reign of Giants and Shipwrecked, giving you a ridiculous number of gameplay hours in which to become addicted.
Don't Starve was first released on PC in 2013 and was an instant hit due to its gorgeous art style, the game's atmosphere, the music and, of course, the permadeath feature that makes already difficult gameplay even more difficult.
It has since been released on PlayStation, PlayStation Vita, Xbox One and the Wii U, and has been ridiculously popular on every platform.
Now, with the release of Don't Starve: Nintendo Switch Edition on April 12th, you can expect old fans to start playing the game again, and new fans to immediately become as addicted as the rest of us.
Now, have I downloaded my PC copy of Don't Starve from GOG onto my new computer? Because, if not, that's something I need to do now writing about the Switch edition has reminded me of how ridiculously addictive the game is, and how much I enjoy playing it.
Advertising
If you haven't played Don't Starve yet, and own a Nintendo Switch, watch the Yogscast video below of Simon and Lewis playing the game on PC soon after it was released.
Sure, the video is five years old, but it is still hilarious and, once you have watched the first episode, I can guarantee Don't Starve will be the next game you buy for your Nintendo Switch.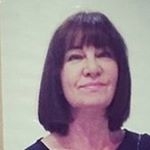 Latest posts by Michelle Topham
(see all)