Little makes me angrier than clicking on a video only to find it is nothing more than clickbait, and actually makes no attempt to offer the information you expected.
Case in point, the piece of junk that is the supposed first The Rising of the Shield Hero Season 2 trailer.
Released during the Virtual Crunchyroll Expo and nothing more than some hastily thrown together scenes from Season 1 of the anime, a quick voice-over, plus a blurry graphic of a possible scene in Season 2 — it's not a trailer, it's a disappointment.
Of course, Crunchyroll, being the masters of clickbait that they are (sorry, I'm not a fan!) is promoting this as THE The Rising of the Shield Hero Season 2 trailer. A trailer many fans of the series have been waiting for now for months.
Instead, we got junk that does nothing but waste a minute and a half of your life. Seriously, don't watch it.
And sure, this might be because of all the panic going on about COVID-19, and the subsequent shutdowns of many anime production studios in Japan because of it. But, if that is the case, then really — just don't release a trailer at all. And then at least you wouldn't have wasted my time.
One thing Kadokawa did release along with the fake trailer that is nice, however, is a The Rising of the Shield Hero Season 2 key visual.
That graphic shows Naofumi, Raphtalia, Filo, Rishia along with two new allies Ost and Eclair in the thick of battle, and what looks like with support from a whole battalion of cavalry.
In other words, it seems we can definitely expect some pretty epic battle scenes from Season 2, just like we got in the first season.
The Rising of the Shield Hero Season 2 is being produced by Kinema Citrus and DR MOVIE, and will release some time in 2021.
Sadly, Masato Jinbo (Heya Camp, Senryu Girl, Restaurant to Another World) will replace Takao Abo as director for Season 2 (nothing against Mastao Jinbo, but Takao Abo's direction of the first season was superb).
The entire cast of the first season will also return to reprise their roles — Yay!!!
Check out the new The Rising of the Shield Hero Season 2 key visual above. Then avoid clicking on the trailer below.
Really don't. Because you only have yourself to blame when you ignore me and realize it is a gigantic waste of your time.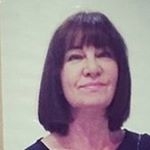 Latest posts by Michelle Topham
(see all)