Dontnod Entertainment's 'Vampyr' trailer takes place in a dark and gory post-WWI London
A new trailer has just been released for French video game developer Dontnod Entertainment's Vampyr, a narrative-driven action RPG currently in development by the folks who brought us Life is Strange, and due for release sometime in November.
And while the trailer is nothing more than long sweeping shots traveling through a landscape of blood and gore, as well as images of the The Ascalon Club, — the exclusive underground club for the richest vampires — it does give a good sense of how the game is going to look with its beautiful graphics and Dishonored vibe, or at least set in a similar London steam-punk world.
As for game play, the game takes place right after World War I and you play the role of Jonathan Reid, a doctor who is bitten by a patient it was first thought had the Spanish Flu — an epidemic rampant all over Europe at the time.
But, it turns out the patient was a vampire and, after being turned, Reid now has to deal with the choice of who he feeds on in an attempt to grow stronger and develop his vampire skills, while suffering the consequences of each kill.
Vampyr is currently in development for Xbox One, PS4 and PC. It's a semi-open world action RPG that, if it is anything like Life is Strange, is going to be a lot of fun.
Watch the new trailer below, and look out for more about Vampyr at E3 2017.
Oh and that fabulous music (let's hope the in-game music is as good) is called 'Devil' and is by DA MARIA.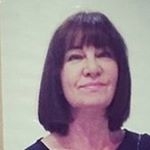 Latest posts by Michelle Topham
(see all)