The classic first-person shooter games Doom, Doom 2 and Doom 3 are now available to purchase for the Nintendo Switch, PlayStation 4 and Xbox One.
This to help celebrate the classic game franchise's 25th anniversary, with an official announcement being  made about the games' availability at QuakeCon 2019 just a few minutes ago.
The first Doom game comes with:
The expansion, Episode IV: Thy Flesh Consumed, with 9 additional action-packed levels
Local 4 player deathmatch
Local 4 player co-op
Doom 2 comes with:
The Master Levels, 20 additional levels made by the community and supervised by the developers
Local 4 player multiplayer
Local 4 player co-op
And Doom 3 includes the Resurrection of Evil and The Lost Missions expansion packs.
And, while these new releases are to help celebrate the franchise's 25th anniversary, the PC versions of all three games are also on GOG DRM-free all the time. This weekend, though, they are  also doing the anniversary celebration thing with a sale on all three games —The Ultimate Doom for $1.97, Doom 2 and Final Doom for $3.29, and Doom 3: BFG Edition for $7.35.
The sale is on for the next 4 days and 19 hours, so grab them fast.
And, if you've forgotten what awesome first-person shooters these games are, check out the Doom release trailer below.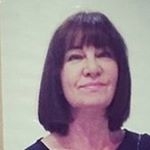 Latest posts by Michelle Topham
(see all)