Like most manga lovers, I read more than my fair share of dodgy fan-translated series.
Yes, like many people, I would prefer to buy and read the licensed English language translation but, when it can take several years for Japanese manga to be translated into English and sometimes not at all, the dodgy copies are all that I and many others have at our fingertips.
But, when manga I love are finally translated into English, you can bet that licensed copy is in my collection as soon as I can click 'Order'.
Case in point, the release late last week of the fabulous Doomsday with My Dog by Yen Press, which is one of the cutest, funniest each-chapter-stands-alone manga I have read in a while.
A weird, wonderful comedy manga of conversations a teenage girl has with her dog. In a post-apocalyptic world where she is the only human left on earth, and where her best friend, a Shiba Inu breed called Haru, is one of the few living beings left for her to talk to.
Their conversations vary from silly and strange to full-on philosophical (Yep, Haru is one smart dog) depending on the day but, no matter what they talk about, each day is always fun.
Yen Press describes the plot of the Doomsday with My Dog manga this way:
A single teenage girl journeys through the crumbling ruins of civilization—the last human on Earth, exploring the concrete jungle that has outlived mankind. Keeping her company is woman's best friend—the ever-adorable and quick-witted Shiba Inu Haru, who is ready to stick with her through thick and thin! With such a pleasant conversation partner to keep the postapocalyptic doldrums at bay, the end of the world might not be so bad after all!
The first volume of Doomsday with My Dog is now available on Yen Press for $15.00 US / $19.50 CAN for the trade paperback, or $6.99 US / $8.99 CAN for the digital version.
Grab it via Yen Press now.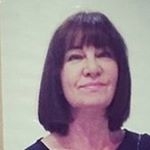 Latest posts by Michelle Topham
(see all)