With Doraemon Story of Seasons being released on the PS4 today, it is probably no surprise Bandai Namco has also dropped a launch trailer to promote the farming simulator-RPG game.
The Doraemon Story of Seasons launch trailer shows off the cute graphics of the game while giving would-be players a quick idea of what they can expect — a bright, colorful and happy looking game that looks like as much fun as it actually is
As someone who has played the game on PC on and off since late last year, I can attest to the latter.
In fact, Doraemon Story of Seasons is so much fun it quickly becomes addictive. Especially so for fans of farming sim games like Stardew Valley and Harvest Moon (that would be me!), as the Bandai Namco game is very similar in gameplay and feel.
As for the story of the game, Playstation describes it this way:
The setting is Natura, and at the center of this land is the mystical Big Tree. Doraemon and friends will each take on a role to help out around town!

The theme of this experience is creating bonds with the town residents, and while doing so, enjoying the heart-warming interactions through each character and the part they play in the story.

But building a farm and raising horses and cattle like in other Story of Seasons games isn't the only thing to do. Explore the town of Natura, go on adventures, catch bugs and much much more! Fans of the Doraemon series will also be happy to know that secret gadgets can be used to assist you in your new, everyday life!

Enjoy the nostalgia of Doraemon and Story of Seasons while helping Noby live his farm life in this unique, lovable land!
If you enjoy playing video games that are family-friendly, based on popular anime and manga, and with enormous numbers of tasks that will keep you busy for hours on end the game may be as appealing to you as it was to me.
Check out the new Doraemon Story of Seasons launch trailer below to find out.
Doraemon Story of Seasons released for the PS4 today. It is also currently available on PC and Nintendo Switch.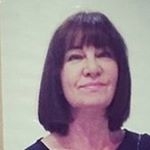 Latest posts by Michelle Topham
(see all)