Free Demon Slayer board game anyone who speaks Japanese can play
Fans of Demon Slayer: Kimetsu no Yaiba have been given an early New Year gift at the anime's official website.
A downloadable Demon Slayer board game that comes complete with dice and tokens, and is completely free.
Each brightly-colored square in the game is illustrated with different characters or incidents — new illustrations that have been created by ufotable, the anime studio responsible for Demon Slayer.
The additional downloadable sheet also gives you the dice and four different colored tokens, allowing anyone to play the game without the need for additional equipment except scissors and glue.
You can, of course, glue the game to a piece of cardboard as well to make it more durable.
The game has been designed in the e-sugoroku style, which is a type of game Japanese children have traditionally played on New Year's Day since some time in the 17th century. (continue reading after the promo…)
Aniplex charging $320 for Demon Slayer Season 1 Limited Edition Blu-Ray — the bootleg anime industry thanks them!
Unfortunately for most non-Japanese fans, the free Demon Slayer board game is only available in Japanese. That means you will either have to spend time translating each square before you play it, or make up your own rules as you go.
The Demon Slayer board game is available in a downloadable FDF from the anime's website as a "special thanks" to all the fans who have supported Kimetsu no Yaiba this year.
The Demon Slayer: Kimetsu no Yaiba franchise is estimated to have earned more than $2.6 billion in Japan since it began.
The recently released Demon Slayer movie officially overtook Hayao Miyazaki's Spirited Away last weekend to become Japan's biggest ever film at the box office.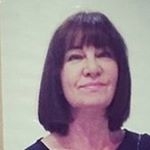 Latest posts by Michelle Topham
(see all)