As a writer, I'm always interested in hearing other writers talk about how they approach the craft. Writers like Julian Fellowes, the creator of Downton Abbey, Gosford Park and the author of a number of best-selling novels.
Fellowes was recently part of a Hollywood Reporter round table where he was asked, "As a writer, when was the last time you were genuinely scared to tell a story".
He responded, "I think…every show operates within a world that is established, and within that world things are done a certain way…and you have a sort of style. The Downton style was that terrible things happened to them, but you never saw anything.
You never saw people being raped or murdered, or any of the other terrible things that happened, but we were interested in going into the results. Into their emotional well-being and…so there was nothing graphic.
On the other hand, I'd be perfectly happy to write a different show that had a different language, and everybody was cutting each other up. It's the style of the show, and then you take the story into that style. You wouldn't be nervous, unless the story was completely incompatible with the show".
In other words, Julian Fellowes has never been afraid of writing something (which is actually an odd question to ask anyway because, as a writer, I can't imagine being afraid of writing something — you just get on and write it).
Fellowes went on to say that, no matter what you write, whether it's a story about someone dying in childbirth or anything else awful, that he just "hopes this has been useful and not hurtful".
After all, he explains, "I think you have to believe that if you're fascinated by a circumstance, by a particular people, you are entitled to tell a story about them, otherwise none of us would get anywhere."
And I have to say I agree with Julian Fellowes and on how he approaches writing. Because my fascination is Austrian singer Conchita Wurst, someone I have now written almost 500 articles about over the last two years.
And if I didn't believe that I somehow had the 'right' to write so much about her, and to delve so deeply into who I think she is, I would have been frozen to the ground before I even started.
After all, as writers, what we do is often invasive. Which is why we cannot ever stop and analyze if this is "the right thing to do". We just do it.
Hence, as Julian Fellowes intimates, there cannot be any fear about writing. Or you are dead in the water before you ever write a word.
Watch the Julian Fellowes snippet from a longer Hollywood Reporter round table in the video below.
Especially if you are a writer and sometimes worry.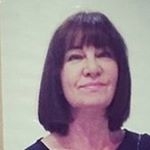 Latest posts by Michelle Topham
(see all)