Ratings for future episodes of Dr. Romantic 3 only likely to climb
The Korean drama Dr. Romantic 3, Episode 1 premiered last night in South Korea and its ratings were great.
Nowhere near as high as the ratings of Seasons 1 and 2 by the time they ended, but with the first episode of the third season earning a larger audience than the first episode in either of the first two seasons.
Advertising
Dr. Romantic 3, Episode 1 aired on SBS TV at 22:00 (KST) last night where, according to Nielsen Korea, it grabbed 12.7 percent of the nationwide audience.
Those numbers are up from 9.5 percent and 10.8 percent nationwide for Episode 1 of Seasons 1 and 2
In Seoul, Dr. Romantic, Episode 1 grabbed 13.1 percent of the audience, up from 10.5 percent and 11.4 percent for the first two seasons.
Considering the first two seasons ended with huge ratings (27.6 percent and 27.1 percent nationwide, and 29.0 percent and 27.2 percent in Seoul), last night's numbers bode well for the rest of Season 3 as well.
When and where is Dr. Romantic 3 airing?
Dr. Romantic, Season 3 (in Korean 낭만닥터 김사부) carries on from the events of the first two seasons, with Han Suk Kyu back in the title role.
Advertising
Ahn Hyo Seop and Lee Sung Kyung are also back reprising their roles from Season 2.
The next episode of Dr Romantic 3 will air in South Korea tonight at 22:00 (KST).
It will be interesting to see how much higher its ratings climb, as they surely will.
The medical-themed romantic drama will then continue airing on SBS TV every Friday and Saturday evening at 22:00 (KST) until its finale on June 17th.
Outside Korea, Dr. Romantic 3 is currently streaming via Disney Plus and Kocowa in some areas.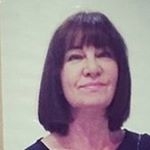 Latest posts by Michelle Topham
(see all)