Square Enix has just released the new Drag-On Dragoon 3 promotional video and, boy, it tugs at your heart strings. Of course, like most things Square Enix Japan releases, it's in Japanese. But it won't stop you from enjoying the beautiful graphics and the heart-wrenching music.
In the Drag-On Dragoon 3 video, you will see a quick cartoon prologue to explain the background story of the game. Then sisters Zero and One, the perfect "Utautai", appear, followed by some extremely cool battle gameplay.
You will also get a glimpse of Dito, Decad, Octa, Cent and, of course, some amazing footage of Mikhail, Zero's dragon.
The song playing in the video, by the way, is called "Kuroi Uta" (Black Song) and is by Eir Aoi. Check it out below.
Drag-On Dragoon, of course, is a series of cult classic PlayStation games.
Drag-On Dragoon 3 releases in Japan for PlayStation 3 at the end of October. All I can say is I wish I spoke Japanese.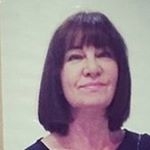 Latest posts by Michelle Topham
(see all)