Dragon Ball Xenoverse 2 coming to Nintendo Switch in the fall with some cool new features
If you're into fighting games and you love your Nintendo Switch, are you going to be happy today. Because Bandai Namco has just announced Dragon Ball Xenoverse 2 will be released on the Nintendo Switch.
The Nintendo Switch version of Dragon Ball Xenoverse 2 is set to be released in the fall, and will come with some Switch exclusive features. Features that may make you want to grab the game, even if you do already own it on PC, PlayStation 4 or Xbox One.
New features for the Switch will include Joy-Cons support, ad-hoc multiplayer support for up to six players, and the ability to play Dragon Ball Xenoverse 2 on the go.
While the game does not as yet have an exact release date, Bandai Namco says it will be coming out in North America and Europe sometime in the fall.
Stay tuned, as we'll tell you more as soon as we hear about it.
Meanwhile, if you have not seen the Dragon Ball Xenoverse 2 storyline and gameplay yet, watch Bandai Namco's initial story trailer for the game in the video below, followed by the first in a series of some very fun gameplay from YouTuber Pungence, who has been playing Dragon Ball Xenoverse 2 religiously since it released.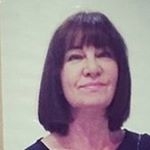 Latest posts by Michelle Topham
(see all)