The upcoming Dragon Goes House-Hunting anime series got a second promotional video and key visual yesterday.
And, while everyone else was talking about how hilarious the series looks (and, yes, it really does!), I was transfixed with the Dragon Goes House-Hunting character design.
Because check out Letty the dragon. While he may have all the physical attributes of a serpentine creature that could burn you to death with just one breath, in reality he looks like he just needs a good hug. (Which he does!)
And that is the genius of character designers Shiori Asuka and Su Shiyi in creating a dragon that, yes you might think you should fear but, when it comes right down to it you should just help and love.
The character design for other characters in Dragon Goes House-Hunting are similarly beautifully done.
Look at the chick Pip, played by Shiori Izawa, I mean how utterly adorable is that?
Runaway princess Nell is also lovely (how pretty in pink is she?), and elf demon lord and architect Dearia is suitably elegant and powerfully dressed.
Throw in that, from the just-released second promotional video, Dragon Goes House-Hunting looks like it will be one of the funniest anime of 2021, and this is going at the top of my list of Anime You Must Watch in 2021.
Dragon Goes House-Hunting will premiere in April, 2021 on Tokyo MX, YTV and BS Fuji in Japan.
The storyline of the anime goes something like this:
When a dragon fails to live up to the fearsome standards set for him, his family kicks him out. He embarks on a quest to find a new home, but soon finds that life on the road is no place for a cowardly beast of legend. In a fantasy world full of elves, dwarves, and other mythical creatures, where everyone wants a piece of him—literally!—the frustrations of house-hunting reach a whole new level.
Dragon Goes House-Hunting is being directed by Haruki Kasugamori (Hitorigurashi no Shogakusei). Again, Shiori Asuka and Su Shiyi are designing the characters, and music is being composed by Kyohei Matsuno (You Don't Know Gunma Yet).
Look out for it arriving in the west sometime in early to mid-2021. Meanwhile, watch the just-released extremely funny Dragon Goes House-Hunting promotional video and, check out the anime's character design in more detail on its official website.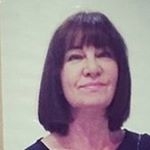 Latest posts by Michelle Topham
(see all)