The upcoming new anime Dragon Goes House-Hunting is on my list of anime series to definitely watch in 2021. After all, the artwork is gorgeous, the story line unusual and the characters look delightfully eccentric and cuter than cute.
Today, the official website for Dragon Goes House-Hunting released a third PV that showcases those cute and quirky characters, along with an announcement about new cast members.
The new cast members joining already announced cast members Shun Horie, Kaito Ishikawa, Shiori Izawa, and Misato Fukuen are Kent Ito who will play Hero, Chiaki Takahashi who will voice Thief, Daisuke Hirakwa who is playing White Mage, M.A.O. is Albert and Kōtarō Nishiyama is Archer.
Haruki Kasugamori is directing the anime, MD and Shiori Asaka are character designers and Kyōhei Matsuno is composing the series' music.
Non Stop Rabbit is performing the ending theme song, which is called 'Shizuka na Kaze' (Quiet Wind).
The plot of Dragon Goes House-Hunting involves a young dragon who has been kicked out by his family, so he must find a new place to live.
When it comes to house-hunting, however, it seems to be much more dangerous than he expected as, everywhere he goes, humans, elves, dwarfs and almost everybody else he comes across seems to think he is nothing more than a fearsome creature to be hunted and killed.
The Dragon Goes House-Hunting anime will premiere on April 4th, 2021 on Tokyo MX, and will air every Sunday at 10 pm from then on.
Watch the just-released third PV below.
If you enjoy a series with quirky characters, gorgeous artwork and a funny story, this one might be a must watch.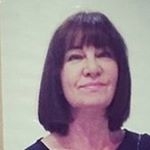 Latest posts by Michelle Topham
(see all)