If you didn't already know Dragon Quest Builders 2 is a great game, once you've watched the new accolades trailer developer Square Enix released yesterday, you definitely will.
Because this Dragon Quest Builders 2 accolades trailer talks about the praise the action-RPG sandbox game has received from a slew of different media since the game was released in July.
Praise that seems to be well-deserved, considering the game has sold over 1.1 million units worldwide since its Japanese release in December last year, and doesn't show any sign of stopping.
Game Spew called it "A creative masterpiece", IGN called it "Lovingly crafted", and Games Radar said it was "Sheer crafting satisfaction".
Plus the game was given a slew of 9/10s, 9.5/10s and several five stars out of five stars.
Dragon Quest Builders 2 has been getting generally favorable reviews from players as well. Many of whom talk about being hooked on the game, and how well the developers have built on the first game while fixing just about all the problems.
Check out the Dragon Quest Builders 2 accolades trailer below. Then, if you've been giving it the side-eye for a while, now may be the time to buy it.
Dragon Quest Builders 2 is available on the PlayStation 4 and the Nintendo Switch. And yeah, it's really, really fun.
Related reading: Watch Fire Emblem: Three Houses trailer — in Japanese to keep its authenticity but with English subs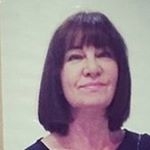 Latest posts by Michelle Topham
(see all)