This English Dragon Quest XI walkthrough is awesome
Most of the time, I do not like video game walkthroughs that have commentary. That's why this new English Dragon Quest XI walkthrough from YouTuber Shirrako is so perfect for me.
Well, that and it is the whole game played from beginning to end over 28 videos, including all cutscenes, all boss fights, side missions and upgrades. And all with no commentary.
Sure, it is on PS4, so not the PC game I am currently playing. But, for anyone playing the PC version of the game, I can guarantee it honestly does not matter.
And yes, I have to confess, in my 20-plus years of gaming I have never played a Dragon Quest game. Primarily because I did not own a console when the games were first released, and so never got into the Dragon Quest craze.
Nowadays, though, with a Dragon Quest game — Dragon Quest XI: Echoes of an Elusive Age — finally being released on PC for the first time, I am about to become a huge fan.
There is an exceptionally good Dragon Quest XI walkthrough
Such a huge fan, I just watched this excellent Dragon Quest XI walkthrough all the way through even before I started playing the game. Yep, I am that excited about it, and wanted to luxuriate in it any chance I got.
What I also really like about Shirrako's Dragon Quest XI walkthrough is that he/she adds several bonus videos onto the end of the game walkthrough videos.
These include Post Game and Time Travel, a video on Who is the Seer?, Marriage and Cobblestone Rebuilding (yep, those two things apparently go together!) and a video on the True Ending and the True Final Boss.
Check out Shirrako's excellent first video in his Dragon Quest XI: Echoes of an Elusive Age walkthrough below. You can watch every video in the series on his YouTube playlist.
Dragon Quest XI: Echoes of an Elusive Age on PC is now available on Steam. And yes, it is so worth buying with its excellent storyline, gorgeous music, beautiful graphics, superb voice acting (well, I'm not a fan of some of the accents they decided on) and fun and somewhat challenging gameplay.
 This My Brother Rabbit walkthrough is excellent, and will definitely help with some of the frustrating puzzles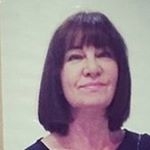 Latest posts by Michelle Topham
(see all)