The sequel to Dreamfall: The Longest Journey, Dreamfall Chapters, is coming along nicely. That is if the newly released Dreamfall Chapters gameplay video from Red Thread Games is anything to go by.
That's because Red Thread Games developers Ragnar Tornquist, Martin Bruusgaard, and Dag Scheve were at game expo Rezzed 2013 last weekend, at an event set up by Eurogamer, and that gave them an excuse to do a little live-streaming of Dreamfall Chapters gameplay. Gameplay which, by the way, has an absolutely massive open-world and looks awesome.
The event started off with Ragnar, Martin and Dag talking a little about Red Thread Games, the games they had all worked on previously and, of course, the viewing of a quick Dreamfall Chapters trailer.
Ragnar then spoke a little about the Kickstarter campaign, the game itself and then they got into the actual gameplay which really is quite spectacular to say they've only been working on the game for three months.
You can check out the Dreamfall Chapters gameplay video below. Just be sure to fast-forward it to 4 minutes and 17 seconds in, as the first few minutes on the video are nothing but blank.
Dreamfall Chapters: The Longest Journey was, of course, the subject of a very successful Kickstarter campaign earlier in the year, It will be released in November, 2014 for PC, Mac and Linux.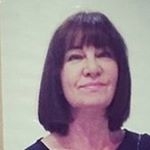 Latest posts by Michelle Topham
(see all)