I'm a huge fan of Drew Barrymore's Instagram account as her photographs are always heartwarming, fun and make you want to be her best friend. Come on, anyone who obviously has this much fun in life must be a fabulous person to be around.
One of Drew Barrymore's best and cutest Instagram photos, though, has to be the one she uploaded a couple of days ago.
Called 'Mother of Dragons', it's the sweetest photograph you've ever seen of Drew Barrymore looking absolutely gorgeous while she holds her adorable children in her arms.
The photograph is to ask her fans to buy her new 'Mother of Dragons' t shirt, which is being sold to help support employment opportunities for foster kids in LA.
You can buy Drew Barrymore's 'Mother of Dragons' t shirt, tank tops, coffee mug and mobile phone cover at Foster. And, of course, follow her adorable Instagram account @drewbarrymore.
Just remember, I saw her first.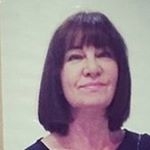 Latest posts by Michelle Topham
(see all)