Actress, producer, photographer and writer Drew Barrymore is also a wife, and a mother to two young daughters. This week, she talked to Today about motherhood, and how it changes you.
"The old you is just gone forever. When you're not with them, you're thinking I should be with them. When you're with them, it's how can I keep you safe?"
Barrymore goes on to say she's not very organized, and a bit of a disaster. But she tries harder with her children, as she wants to create a more 'traditional' childhood for them than she had.
Drew, of course, hit the spotlight when she was only seven years old playing Gertie in the movie 'E.T.', and spent most of her teenage years in the gossip columns as she struggled with drug addiction.
Nowadays, she's focused, grounded and very very successful. But Barrymore says she thinks she will probably act less and less.
"It's hard to be present when you wake up before them, and come home after they've gone to bed. That's just not how I want to have that journey with my kids at this point in my life."
And as for what Drew Barrymore would say to her 20-year-old self if she could give her some advice? Listen to what she says below.

Visit NBCNews.com for breaking news, world news, and news about the economy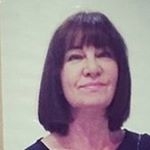 Latest posts by Michelle Topham
(see all)