The fantasy adventure anime series Drifting Dragons finally has a premiere date — January 8th, 2020.
It also has a new short clip video featuring Mika cooking up a tasty piece of dragon so he can make a dragon tail sandwich.
The clip, of course, is complete with typical Japanese delight from Takita over the food being cooked, with cries of "oishii" as the dragon meat begins to sizzle. Followed by her severe disappointment when only Mika gets to eat it.
Drifting Dragons is based on the manga series by Taku Kuwabara.
The synopsis of the series says:
Dragons, the rulers of the sky. To many people on the surface, they are dire threat, but at the same time, a valuable source of medicine, oil, and food.

There are those who hunt the dragons. They travel the skies in dragon-hunting airships. This is the story of one of those ships, the 'Quin Zaza', and its crew.
The director of Drifting Dragons is Tadahiro 'Tady' Yoshihara. The script has been written and overseen by Makoto Uezu.
Drifting Dragons will premiere in Japan on January 8th, 2020 on Fuji TV (+Ultra). Netflix will also be streaming the entire series beginning on January 9th.
If you're a manga fan, you can also read the Drifting Dragons manga series on Crunchyroll, and keep up to date on news about the anime series on its official website.
Recent anime news: New Ochikobore Fruit Tart visual released — and it's so kawaii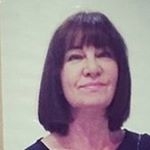 Latest posts by Michelle Topham
(see all)