DRM-free Forager available on GOG from today — yay!
Forager, the just released indie 'idle-like' game, is one of the fastest-selling games on Steam this week.  But, unlike many other indie games when they first release, DRM-free Forager has also been given a release on GOG.
Yes, that's correct, DRM-free Forager is now a thing.
If first reviews are anything to go by as well, this indie game, inspired by Stardew Valley, Terraria and Zelda and created by just one guy, could also end up being one of the most popular games of 2019.
That's because just about everyone that has played it so far is already addicted to it.
Developed by Argentinian developer HopFrog, aka Mariano Cavallero, Forager is an open-world crafting, exploring and adventure game with RPG elements that is getting overwhelmingly positive reviews by players on Steam.
Many of whom are surprised that a so-called one-step up from an 'idle' game is so much fun to play.
As one reviewer says about the game:
"I *shouldn't* like this game, to any extent. It's very far outside my usual wheelhouse. I am so against mindless grinding, lack of challenge, and pretty much everything of what Forager is. But Forager is unusual. I'm not one to have very long gaming sessions, and I put 1.5 hours into the game with little to no thought about it. Somehow, in a way I don't understand, Forager makes the grind *fun*. 

Now supposedly there are dungeons to go through with some combat, and I'm sure there's other things I'm also missing about the gameplay. I'm not that far in as of this review. I don't think there even needs to be a dungeons system, or decent combat or anything. the core gameplay loop does exactly what it needs to.

The art is great. I like the cute characters and how bright and cartoony everything is."
In other words, Forager is a helluva lot of fun, and incredibly addictive. While still being a game that is relaxing, and quite casual in nature.
If you like the look of the game, and who wouldn't as those graphics are just so darned cute, you can pick up Forager DRM-free now on GOG.
Learn more about developer HopFrog on his website. And check out YouTuber GameSharkHD's video below of his first time playing Forager, and loving it, to get an idea of what the game looks like and why it could well be one of the most popular games of 2019.
Related Reading:  Watching this Pathway walkthrough is a cool way to check out a fun casual game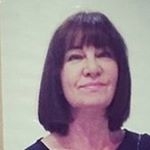 Latest posts by Michelle Topham
(see all)